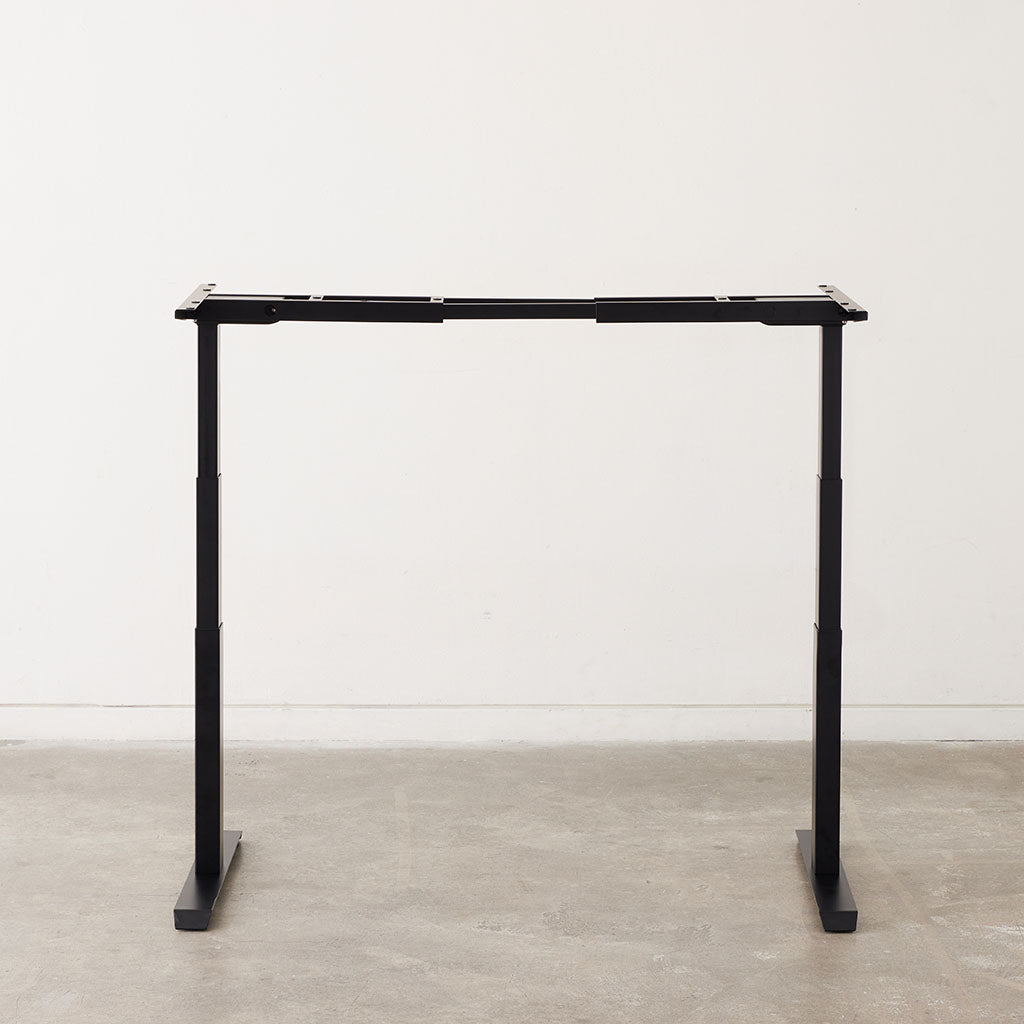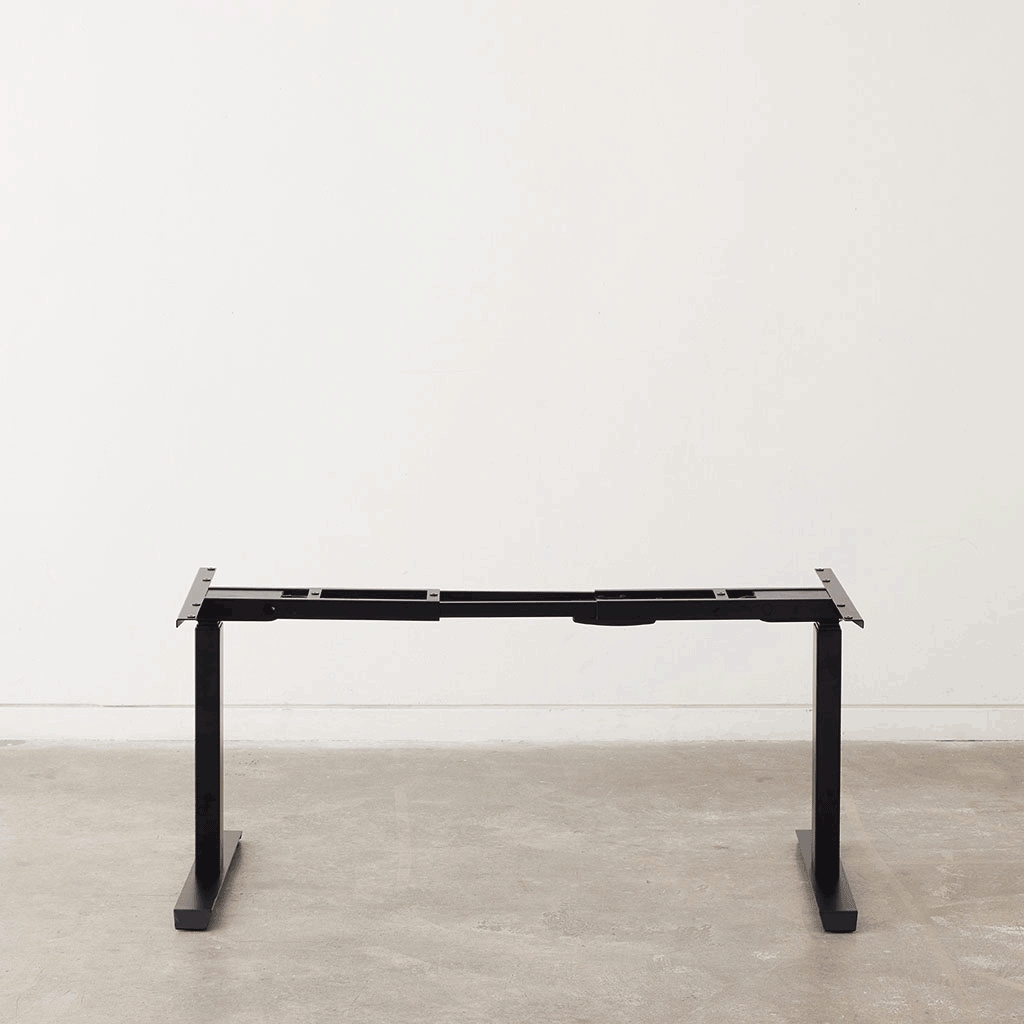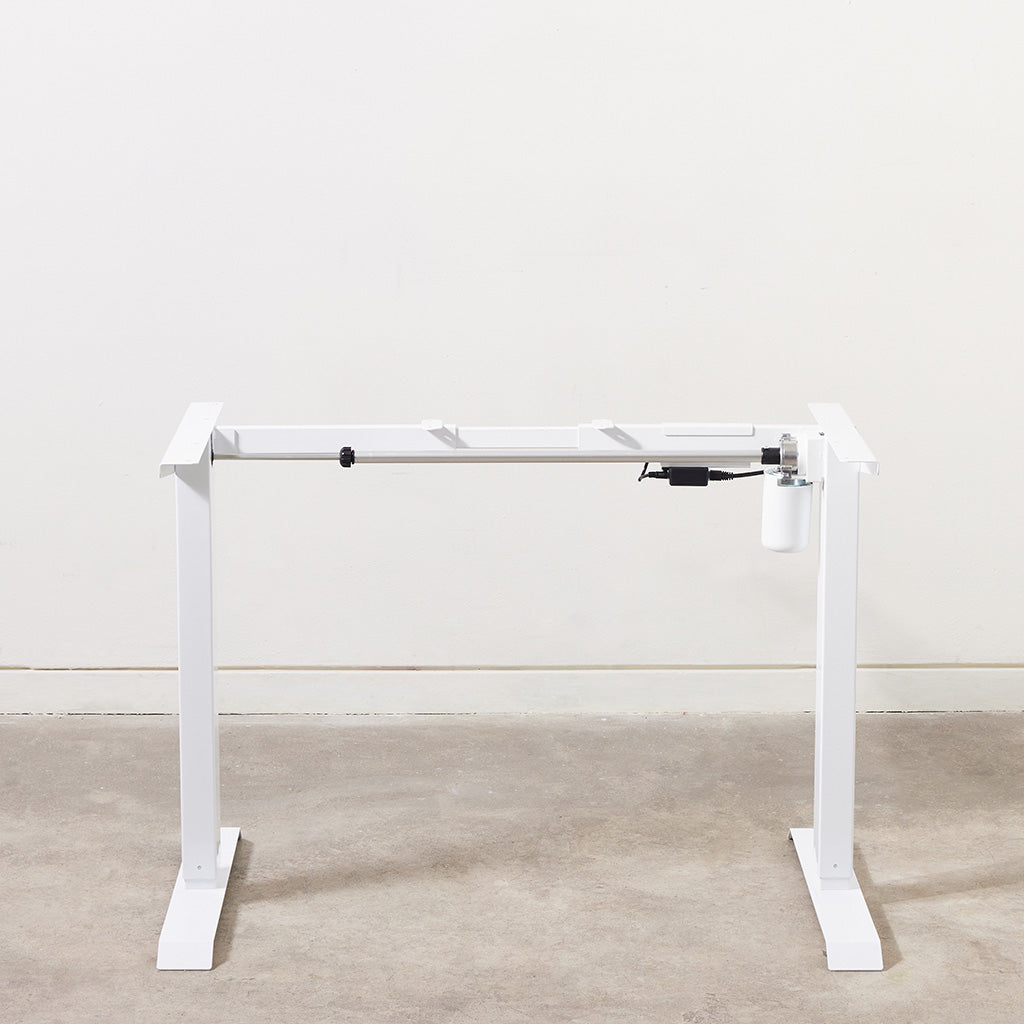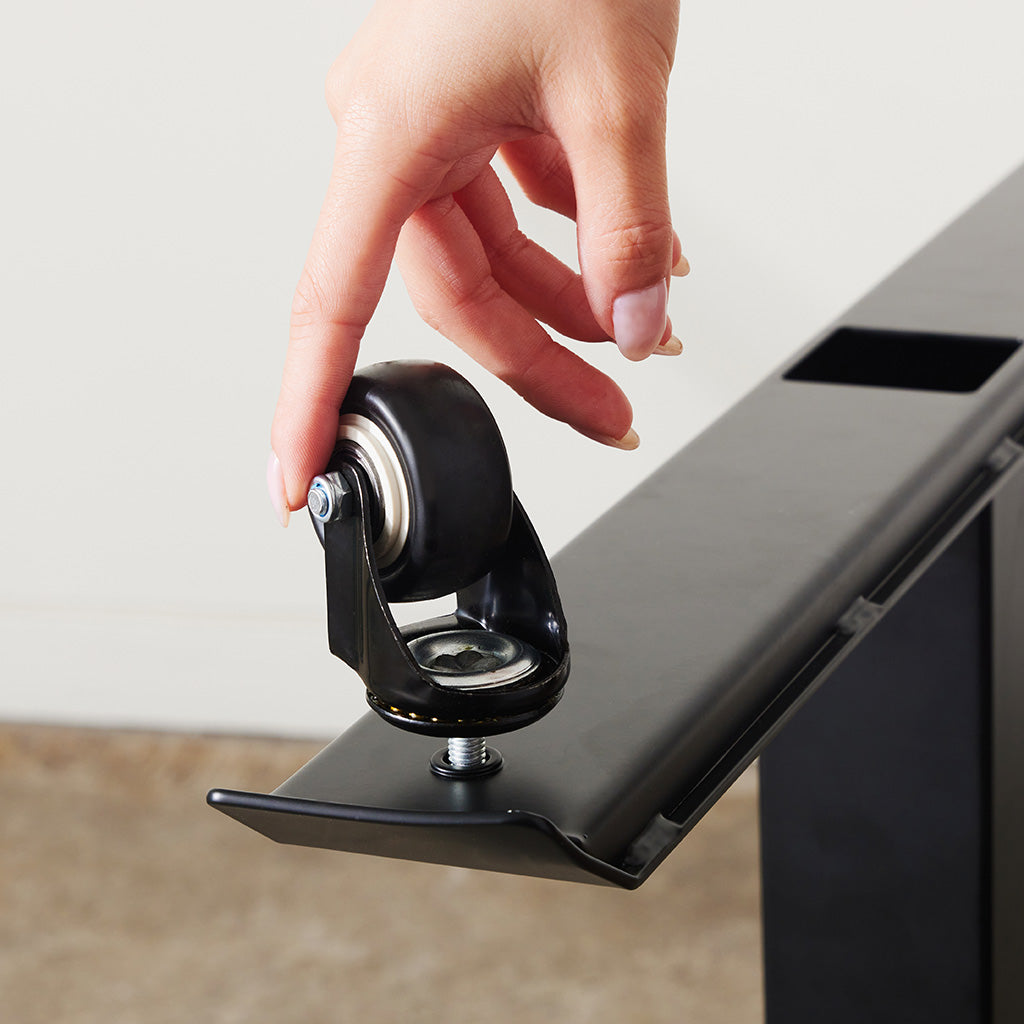 ---
Save 30% on all Standing Desk Frames with code: THANKS30
Dual Motor:

Highly Adjustable Height Range of 24" – 50"
Low Decibel Operation for Sustained Concentration at Work
Smooth and Stylish Pre-drilled MDF Desktop
Powered by Dual Motor Metal Frame
Lift Capacity of 310 Ibs
Lockable at Any Height For Maximized Customization
Touch Screen Handle Bar With 4 Memory Keys For Efficient Use
2 Grommet Holes For Smooth Assembly

Single Motor:

Highly Adjustable Height Range of 28.3" – 45.2"
Low Decibel Operation for Sustained Concentration at Work
Smooth and Stylish Pre-drilled MDF Desktop
Powered by Single Motor Metal Frame
Lift Capacity of 220 Ibs
Lockable at Any Height For Maximized Customization
Touch Screen Handle Bar With 4 Memory Keys For Efficient Use
2 Grommet Holes For Smooth Assembly

Additional Specs:

Anti-tilt and collision technology
3 adjustable columns - 1.5"/sec
Anti-finger printing and heat resistant
4 memory presets
Powered by quiet motors - 45 dBs
Child lock safety
Height range: 24.4" - 50"
Adjustable for different desktops
Warranty: Limited 10-year warranty. Visit our FAQs to learn more about our warranties.

Return & Exchange: We stand by the quality of our products, so we cover 100% of the return postage. When we say 30-day money-back guarantee, we really want you to try the product and like it.
Steel frame with adjustable 3-segment columns.
Max Capacity of 310 lbs
With a max weight capacity of 310 lbs, you'll be able to fit 3 monitors and more without compromising stability and acceleration.
Smooth Acceleration
Desk rises so smoothly that water in a cup will not budge or shake.
Anti-Collision Safeguard
Anti-collision safeguard exists to prevent crashing into any other home items in case of any weird situations.
This product has no reviews yet.
sign up with your email to receive 10% off your next order.