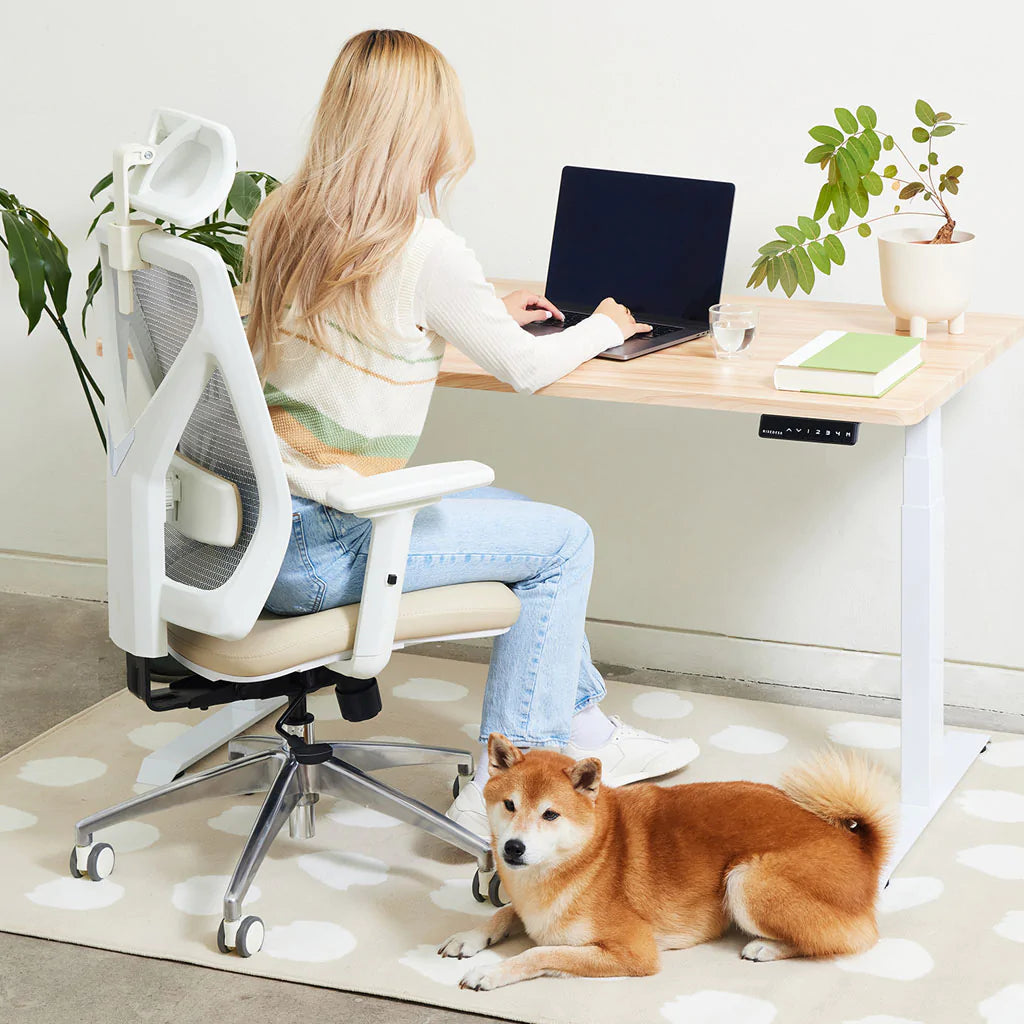 Improving Work Health
As the COVID-19 epidemic transformed the way we worked overnight, we recognized a dearth of market-based solutions to support a corporate work lifestyle. As a result, the home office has emerged as one of the key pillars of the new workplace.
Proudly sourcing local materials, capital, and inspiration from Toronto, Canada, we decided to raise the office game by creating innovative, ergonomic pieces that are built to last and support a healthier lifestyle at work.
Driven by our environmental and community-oriented approach to design, the premium quality of Risedesk furniture promote comfort and productivity long-term, minimizing the environmental footprint created by less durable, disposable furniture.
Our adaptable and adjustable furniture has your back, supporting you through each of life's milestones. With Risedesk, you can sit in an office that serves as a gateway to new opportunities, and find out just how high you can rise.
The Story of Michael & Mike
2003
From British Columbia, Canada, Michael and Mike were brought together in sixth-grade by their love for sports and their identical first names.

Since then, the dream of making a positive impact in their small community kept them together over the years.
Leftmost: Michael (Mike) Huang, Rightmost: Michael Fan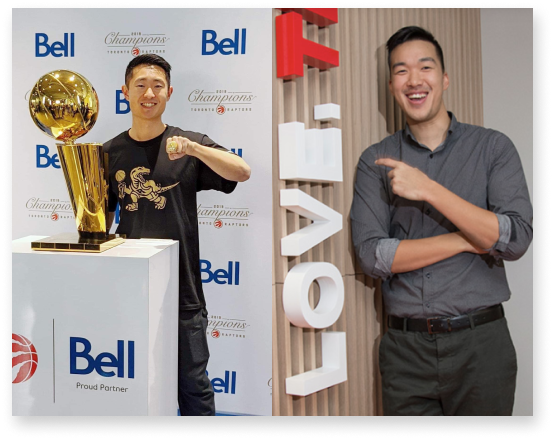 Left: Michael Fan at Bell Canada, Right: Mike Huang at CDW
2014
As they saw their corporate careers take-off, their health suffered sitting at their "one size fits all" corporate desks all day. Michael developed chronic poor posture while Mike suffered from repercussions such as lower back and neck pain, life-long foot injuries, hamstring tightness, and weight gain of 30 pounds.

It was clear to them: Corporate work solutions are not sustainable for health nor the environment.
2021
Michael & Mike started Risedesk to empower you, so that you never have to choose between your health and your career.

Being the first and only Toronto-based ergonomic furniture company, Risedesk is proud to be providing the premium quality ergonomic furniture at an affordable price, so you can have it all.
Michael Fan & Mike Huang, Co-founders of Risedesk
Want to join RISE's empowered community?
Sustainability and Community
At Risedesk, we believe cherishing your health includes cherishing our planet. We're committed to local and sustainable production, so you can feel good about working from home.
Meet the Team!
Michael Fan
Mike Huang
Olivia Bedzieszak
Victor Paraschiv
Yandi Hu
Julian Gould